Programm: 2021
E.A.T. x Serpentine: Longue Durée
Serpentine Pavillion, 14. Oktober 2021
Videos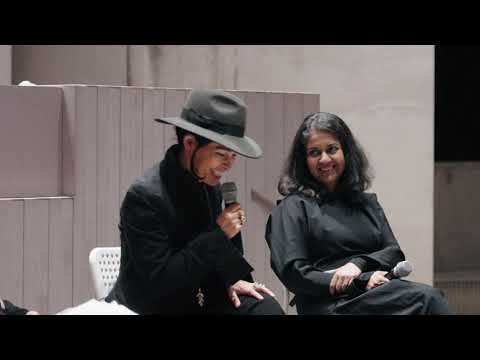 2021 E.A.T. x London Serpentine Pavillion
Intro
Cristina Bechtler, Founder E.A.T./Engadin Art Talks, Hans Ulrich Obrist, Artistic Director
and Bettina Korek, CEO and are pleased to invite you to a Talk around the theme of
LONGUE DURÉE
Long-term Thinking and
Future Perspectives
Thursday, 14 October 2021
7 pm
Serpentine Pavilion

With
ES DEVLIN, artist and set designer
ANAB JAIN, futurist and Founder Superflux
ANDREW MORLET, CEO Ellen MacArthur Foundation
SUMAYYA VALLY, Founder Counter Space Architects

Moderated by
HANS ULRICH OBRIST
Followed by Cocktails
About
"Longue Durée" or "long duration" is a view of history first introduced by the French
historian Fernand Braudel. Braudel's "Longue Durée" allows us to interpret crises as
opportunities for fundamental structural change. Art is one mean by which we can
reimagine existing paradigms to accommodate new discoveries and create new realities.
A collaboration between Serpentine and E.A.T./Engadin Art Talks
Partner